What I write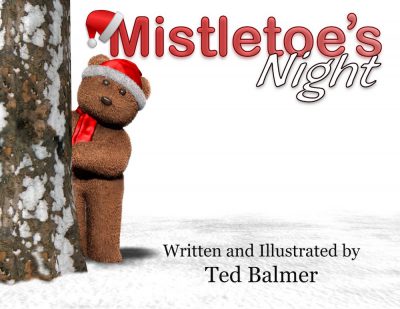 Mistletoe's Night
Mistletoe's Night is a Christmas themed children's book that I wrote and illustrated. It was first published in 2008, and is widely available on a number of digital publishing platforms. The illustrations for this book were modeled in 3D with Blender.
I was inspired to write Mistletoe's Night after I had finished my 3D animated short movie The Mischievous Bears back in 2003. I wanted to tell a larger story, but I chose to make that story into a book instead of an animated movie, because of logistics and work that would be required to animate it.
See also: Mistletoe's Night Facebook page
Sherbert's Day
Sherbert's Day is to be my second illustrated children's book. For this book, the illustrations are hand drawing entirely with the painting app Procreate. This book will have more illustrations than Mistletoe's Night and it will also be a little more colorful as well.
Release of this book is TBD, hopefully by 2020. 🤔
Textbook Illustrating
Besides illustrating my own children's books, I also designed and created hundreds of illustrations for two award winning college level engineering textbooks, as well as their followup editions, of which have sold over 60,000 copies.
Sample Illustrations