Mistletoe now on iBookstore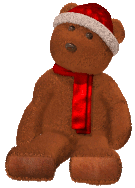 You can now purchase a digital copy of Mistletoe's Night through the Apple iBookstore app for the iPad and iPhone. Hopefully I can get it on the other ebook devices (like the Kindle) as well. To find it, simply type 'mistletoe' in the search box in the iBooks app. You can also buy it as an epub file from Lulu as well; which should be viewable on all the ebook devices out there, but I'm not 100% sure.
Update: I'm now in the process of making it available on the Kindle through its respective service. I don't have a Kindle so I don't really know how its going to look, but from what I could tell from the preview the formating might be a little goofy, and obviously the illustrations are in black and white.