New site, new logo for 2016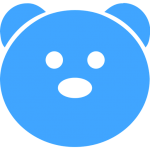 I spent the last year working on redesigning MarchTwenty and it's respective logo. I figured the 'm20' logo with the title 'Marchtwenty' seemed a little redundant, so I went with something more dramatic, plus I wanted a logo that would fit nicely in a square.
The site itself is built around a WordPress template that I created from scratch. The template itself was made so that it would be flexible enough to be used with other websites that I could end up working on in the future.
Also, I've been dabbling with Xcode and I hope to have an iOS app of this site soon as well. 😗