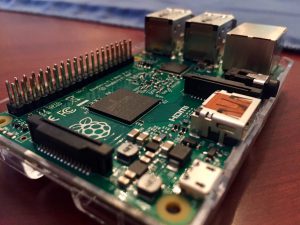 Last Spring, when I rebuilt this website, I used a Raspberry Pi on my home network as an internal web server to host the site development. Setting it up for that purpose was fairly easy once I got php/mysql and WordPress installed on it. However, there were a couple of config files that had to be manually modified that required a little research on my part to configure correctly.
Since that project is now completed, and now that I'm currently between projects that would utilize the Pi as a development server, I need to find a good use for it. It's running Ubuntu Mate and it's also hooked up to my TV as a display, however, I already have an Apple TV hooked up to the TV for my usual TV-type watching purposes. I may try and set it up as an arcade or console system, similar to the RetroPi.
Overall, the Pi really is a neat little computer.